Live performance of KPIs vs. budget
Identify issues with customers, matters or employees.
Address issues proactively & promptly.
Access your reports on all devices.
Improve and automate reporting flow
Manage hourly rates, invoiced amounts and account receivables
Provide ad-hoc reporting to support management needs
Easy overview and evaluation of WIP (work-in-progress)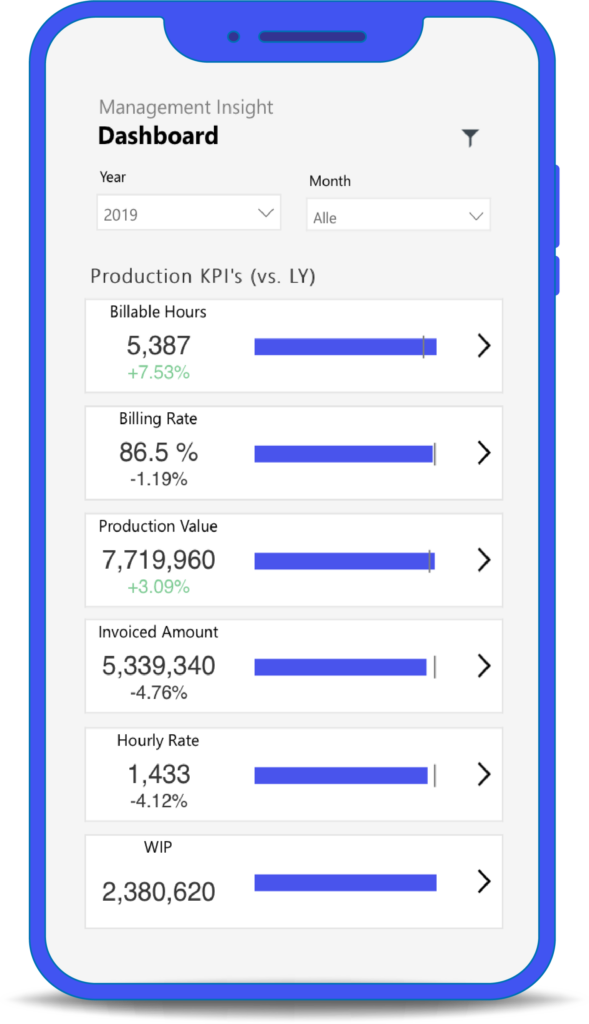 Customer- & Project Responsibles
Prevent exceeding client and project budgets with built-in alerts
Verify correct registration of hours on projects and phases
Report project KPIs to team and customers.
Keep track of personal KPIs, including billable hours and utilization
Minimize unbillable hours
Overview of workload vs. budget

Optimize your time and improve business performance